Youth
At the heart and soul of the Youth Ministry for youth in grades 6-12 are regular group, study, and service opportunities. Associate Pastor for Youth, Josh Stewart, and youth leaders seek to provide a fun and exciting environment for students in middle and high school to grow together in Christ Jesus. Youth Group is a place where all are welcomed, loved, and accepted for who they are, a place where they are free to be their true selves, and a place to eat together and laugh a lot as we all seek to serve God and our neighbors!
Youth Weekly Schedule
STAY CONNECTED with Youth News
Youth Medical Release Form
Youth Music Ministry
Youth Trip Scholarships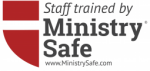 Please note that all adult volunteers who participate in our youth ministries are trained on FPC's Abuse Prevention System. You can view our Child and Youth Protection Policy here.
Youth Group Weekly Schedule
Youth are invited to join us every week!
Sunday Morning Youth Church School:
10 - 10:45 a.m. Middle School Class* (Room 109)
10 - 10:45 a.m. High School Class (Youth Center)
*Starting in January 2020: 8th Grade Confirmation Class (Room 105)

Sunday Night Youth Group: Youth Center & Gym
4:30 - 5:30 p.m. Middle School Youth Group (High School Study Hall in Atrium)
5:30 - 6 p.m. Dinner for All Youth (Youth Center)
6 - 7 p.m. High School Youth Group (Youth Center)
Wednesday Night High School Bible Study:
7:30 - 8:30 p.m. (Meets off campus in a member's home, and we're studying Paul's letter to the Philippians this Fall)
As always, contact Josh Stewart, Associate Pastor for Youth, anytime in the church office with questions or concerns: 817.335.1231 ext. 251 or
Annual Youth Events
In addition to weekly activities, FPC offers many fun events throughout the year sure to encourage, educate, inspire, and excite our youth. Here's a sampling of past events:
Fall Kick-off Party
Mission Trips (regional, international)
Beginning of the School-Year Kickoff Party
Ping Pong & Dodge Ball Tournaments
Middle School YouthQuake-West at Glen Lake Camp
Senior High Youth Connection at Austin College
Christmas Party for the Blind of Tarrant County
Youth Group Christmas Parties (this year, December 10!)
Ski Trips
Mo-Ranch Youth Conferences
Stay Connected
Stay connected with youth group activity news from Josh by using the Remind app for text/email reminders:
Subscribe via Text: Text the message @fpcfwyouth to the number 81010. If that does not work, try texting @fpcfwyouth to 817-591-2543.
Subscribe via Notifications to Smart Phone/Device: On your smart-phone/device, open the web browser and go to rmd.at/fpcfwyouth. Follow instructions to sign up for Remind and download the mobile app.
Subscribe via Email: Go here on a computer to sign up for email notifications.
Scholarships for Youth Trips
In addition to internal FPC scholarships, there is now also a funding source now available to all Grace Presbytery youth through the Prairie Valley Legacy Committee. Families may choose to apply for summer trip scholarships by May 1, and the Prairie Valley Legacy scholarship (depending upon how many people apply) may cover up to 50% of the cost for camps and conferences, including:
SHYC (Senior High Youth Connection) at Austin College
Youthquake at Glen Lake Camp
Mission Trip to the Urban Mission Camp at Government Street Presbyterian Church in Alabama
MO-Ranch Youth Celebration
JHaMS (Junior High and Middle School) at Austin College
MO-Ranch Summer Camp Sessions
To apply please print and return this form to Jayne McFarland in the church office.
Contact
For more information about Youth Ministry at First Presbyterian Church, please email Associate Pastor for Youth, Rev. Joshua Stewart or call 817.335.1231, ext. 251.