Presbyterian Women
Learn about the new Horizons Bible Study: August 27
We are pleased and excited to invite all PW members to join us on Tuesday, August 27 at First Presbyterian Church, Fort Worth. Reverend Eugenia Anne Gamble, author of "Love Carved in Stone: A Fresh Look at the Ten Commandments" the 2019-2020 Horizons Bible Study, will be our featured speaker. Bring your bible study book with you.
Fellowship 10-10:30 a.m. on the Third Floor Concourse
Program at 10:30 a.m. in the Great Hall
Lunch served at 12 p.m. (cost of lunch is $7 per person)
Lunch reservations needed by Monday, August 19.
There is no charge if you will not have lunch, but we still need to know if you are coming.
Join a PW Circle
Presbyterian Women Facebook Page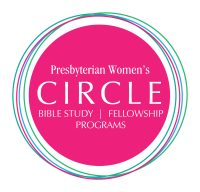 The Presbyterian Women is an organization open to all women of the church. The group meets regularly for "circles" (small groups; see schedule below), Bible studies, community service projects, and luncheon fellowships. Questions about Presbyterian Women can be answered by the Rev. Dr. Michael Waschevski.
PW Circle Schedule
If you're interested in joining a circle, please contact the Rev. Dr. Michael Waschevski or call 817-335-1231.
Lydia Circle (Anne Smith): 2nd & 4th Tuesdays, 10:30 a.m. in the Youth Room
Hannah Circle (Mary Alice Harry): 2nd & 4th Tuesdays, 10:30 a.m. in members' homes
Elizabeth Circle (Barbara Russell): 4th Tuesday, 10 a.m. in Room 100
Sarah Circle (Paula Hawpe): 2nd Tuesday, 10 a.m. in Fahrenkamp Music Room
Deborah Circle (Sally Parmelee): 2nd Tuesday, 10 a.m. in the Parlor
Martha Circle (Judith Kinser): 2nd Tuesday, 5:30 p.m. in the Parlor
Miriam Circle (Pat Gordon): 2nd Tuesday, 6:30 p.m. in Room 226
Mary Magdalene Circle (Jacqueline Bender): 2nd Wednesday, 6:30 p.m. in members' homes
Esther Circle (Lindsay Kennedy): 2nd Tuesday, 10 a.m. in members' homes
Ruth Circle (Carol Stripling): 2nd Tuesday, 10 a.m. in members' homes
Naomi Circle (Merilys Corning): 2nd Tuesday, 10 a.m. in members' homes
Anna Circle (Pam Grossman): 2nd Tuesday, 10 a.m. in members' homes
MOM's Circle (Robyn Michalove): 1st Thursday & 3rd Wednesday at FPC