Vacation Bible School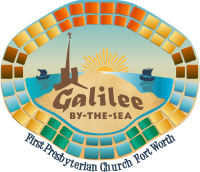 Dates: June 24-27
Time: 9 a.m. – 12 p.m.
Ages: Entering Kindergarten thru Completed 5th Grade
Cost: $10 per child

At Galilee by the Sea everyone becomes a member of a Tribe of
Israel. Tribes will visit Synagogue School, Seaside Playground and
the Marketplace. The day wraps up with Tribe Time where families
connect their experiences in Galilee to their modern day lives. And
every day ends the same way it begins – with singing, dancing and
celebrating. Come join us on an adventure as we set sail for Galilee.