Presbyterian Women
PW Fall Gathering & Introduction to 2018-2019 Bible Study
Join a PW Circle
Presbyterian Women Facebook Page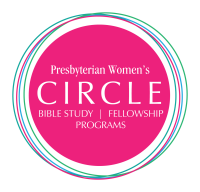 The Presbyterian Women is an organization open to all women of the church. The group meets regularly for "circles" (small groups; see schedule below), Bible studies, community service projects, and luncheon fellowships. Questions about Presbyterian Women can be answered by the Rev. Dr. Michael Waschevski.
2018 Summer Treat
Tuesday, June 26
6-8 p.m.
La Puertita at Joe T. Garcia's
Cost: $25 per person
RSVP by June 18 with check made out to PW to Celeste Falter in the church office.
The annual Summer Treat is a fun-filled dinner gathering all women from FPC at a local restaurant. This year, we will enjoy an enchilada dinner in a private dining room at Joe T. Garcia's. The menu will include Cheese Nacho Appetizer, 2 Cheese Enchiladas, Rice, Beans, Guacamole, 2 Beef Tacos, Tortillas Chips and Salsa. Cash bar available as well.
Questions? Contact Barbara Reece.
Fall Gathering & Introduction to 2018-2019 Bible Study
Tuesday, August 28
First Presbyterian Church Great Hall
Fellowship at 10 a.m.
Program at 10:30 a.m.
Lunch at 12 p.m.
Women from all over Grace Presbytery are invited to this annual gathering of Presbyterian Women. Hear from the author of the 2018-2019 PW study, God's Promise: I Am With You, Amy Poling Sutherlun. A delicious lunch is $7 per person and can be paid at the door. Be sure to bring your study book with you. (FPC women may purchase a copy from Celeste Falter in the church office.)
Please register below as an individual or as a group. If you prefer, you may also contact Celeste Falter in the FPC office at 817-335-1231.
PW Circle Schedule
If you're interested in joining a circle, please contact the Rev. Dr. Michael Waschevski or call 817-335-1231.
Lydia Circle (Becky Jenkins): 2nd & 4th Tuesdays, 10:30 a.m. in the Youth Room
Hannah Circle (Mary Alice Harry): 2nd & 4th Tuesdays, 10:30 a.m. in members' homes
Elizabeth Circle (Barbara Russell): 4th Tuesday, 10 a.m. in Room 100
Sarah Circle (Jennifer Regen): 2nd Tuesday, 10 a.m. in Fahrenkamp Music Room
Deborah Circle (Verna Johnston): 2nd Tuesday, 10 a.m. in the Parlor
Martha Circle (Judith Kinser): 2nd Tuesday, 5:30 p.m. in the Parlor
Miriam Circle (Pat Gordon): 2nd Tuesday, 6:30 p.m. in Room 226
Mary Circle (Maren Gibbs): 2nd Thursday, 6:30 p.m. in members' homes
Mary Magdalene Circle (Jacqueline Bender): 2nd Wednesday, 6:30 p.m. in members' homes
Esther Circle (Elizabeth Carlock): 2nd Tuesday, 10 a.m. in members' homes
Abigail Circle (Julie Henry): 2nd Tuesday, 10 a.m. in members' homes
Ruth Circle (Carol Stripling): 2nd Tuesday, 10 a.m. in members' homes
Naomi Circle (Merilys Corning): 2nd Tuesday, 10 a.m. in members' homes
Anna Circle (Barbara Reece): 2nd Tuesday, 10 a.m. in members' homes
MOM's Circle (Robyn Michalove): 1st Thursday & 3rd Wednesday at FPC