Presbyterian Women
Presbyterian Women Facebook Page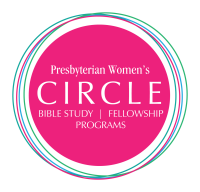 The Presbyterian Women is an organization open to all women of the church. The group meets regularly for "circles" (small groups; see schedule below), Bible studies, community service projects, and luncheon fellowships. Questions about Presbyterian Women can be answered by Discipleship Coordinator, Martha Zaborowski.
Tuesday Together Gatherings
Tuesday, February 20 at 10:30 a.m.
"Creating Community for Those Who Mourn"
FPC member and grief therapist Patrick O'Malley will be our guest at the next Tuesday Together in February. For many years in our culture, grief has been viewed as a psychological condition to heal or an event from which to recover. Grief is a story of our unique attachment to those we have loved who have died.
Dr. O'Malley will discuss how as a community of faith we can more deeply understand our own stories of love and loss and how we can receive and honor the stories of others who mourn. Patrick O'Malley, Ph.D. has been providing grief counseling for over 38 years. He writes a grief blog at drpatrickomalley.com and he is the author of Getting Grief Right: Finding Your Story of Love in the Sorrow of Loss.
Please RSVP for this event (lunch $7) with Celeste Falter in the church office at or 817-335-1231, ext. 261.
Join a Presbyterian Women Circle!
Each spring, the Presbyterian Women leaders re-organize Circles that will begin meeting in September. This is the perfect time to join a Circle if you've not yet done so! Please complete the following form by April 1. We'll be in touch with more information once the Circles have been organized. Have questions? Contact Martha Zaborowski at or 817-335-1231, ext. 252.
PW Circle Schedule
If you're interested in joining a circle, please contact Martha Zaborowski. (Coordinator name)
Lydia Circle (Becky Jenkins): 2nd & 4th Tuesdays, 10:30 a.m. in the Youth Room
Hannah Circle (Mary Alice Harry): 2nd & 4th Tuesdays, 10:30 a.m. in members' homes
Elizabeth Circle (Barbara Russell): 4th Tuesday, 10 a.m. in Room 100
Sarah Circle (Jennifer Regen): 2nd Tuesday, 10 a.m. in Fahrenkamp Music Room
Deborah Circle (Verna Johnston): 2nd Tuesday, 10 a.m. in the Parlor
Martha Circle (Judith Kinser): 2nd Tuesday, 5:30 p.m. in the Parlor
Miriam Circle (Pat Gordon): 2nd Tuesday, 6:30 p.m. in Room 226
Mary Circle (Maren Gibbs): 2nd Thursday, 6:30 p.m. in members' homes
Mary Magdalene Circle (Jacqueline Bender): 2nd Wednesday, 6:30 p.m. in members' homes
Esther Circle (Elizabeth Carlock): 2nd Tuesday, 10 a.m. in members' homes
Abigail Circle (Julie Henry): 2nd Tuesday, 10 a.m. in members' homes
Ruth Circle (Carol Stripling): 2nd Tuesday, 10 a.m. in members' homes
Naomi Circle (Merilys Corning): 2nd Tuesday, 10 a.m. in members' homes
Anna Circle (Barbara Reece): 2nd Tuesday, 10 a.m. in members' homes
MOM's Circle (Robyn Michalove): 1st Thursday & 3rd Wednesday at FPC
PW Purpose Statement
Forgiven and freed by God in Jesus Christ, and empowered by the Holy Spirit, we commit ourselves to nurture our faith through prayer and Bible study, to support the mission of the church worldwide, to work for justice and peace, and to build an inclusive, caring community of women that strengthens the Presbyterian Church (USA) and witnesses to the promise of God's kingdom.