Presbyterian Women
Presbyterian Women Facebook Page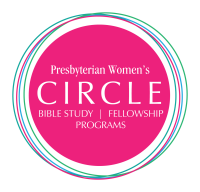 The Presbyterian Women is an organization open to all women of the church. The group meets regularly for "circles" (small groups; see schedule below), Bible studies, community service projects, and luncheon fellowships. Questions about Presbyterian Women can be answered by Discipleship Coordinator, Martha Zaborowski.
Tuesday, September 19
10:30 a.m.
Followed by Lunch
We are approaching the 30th anniversary of Presbyterian Women in 2018. Looking forward, begs looking at our past. Our bible study this year, reminds us of the 'Cloud of Witnesses' surrounding each of us, past and present. A quote from our denomination's Presbyterian Women newsletter reads:"A "circle" is a small group that gathers to provide an inclusive, caring community of women."
As a community of women, we welcome our guest speaker, Pastor Karl Travis. He is well known for his 'generational studies'. He has referred to himself as "an irreverent Generation-X-er!
All women come, be nurtured and be challenged, as Karl shares his perspective on inter-generational inclusiveness for Presbyterian Women. Karl's topic is: Positioning Presbyterian Women for Inter-Generational Success.
Please RSVP with Celeste Falter by September 11.
PW Purpose Statement
Forgiven and freed by God in Jesus Christ, and empowered by the Holy Spirit, we commit ourselves to nurture our faith through prayer and Bible study, to support the mission of the church worldwide, to work for justice and peace, and to build an inclusive, caring community of women that strengthens the Presbyterian Church (USA) and witnesses to the promise of God's kingdom.
PW Circle Schedule
If you're interested in joining a circle, please contact Martha Zaborowski. (Coordinator name)
Lydia Circle (Becky Jenkins): 2nd & 4th Tuesdays, 10:30 a.m. in the Youth Room
Hannah Circle (Mary Alice Harry): 2nd & 4th Tuesdays, 10:30 a.m. in members' homes
Elizabeth Circle (Barbara Russell): 4th Tuesday, 10 a.m. in Room 100
Sarah Circle (Jennifer Regen): 2nd Tuesday, 10 a.m. in Fahrenkamp Music Room
Deborah Circle (Verna Johnston): 2nd Tuesday, 10 a.m. in the Parlor
Martha Circle (Judith Kinser): 2nd Tuesday, 5:30 p.m. in the Parlor
Miriam Circle (Pat Gordon): 2nd Tuesday, 6:30 p.m. in Room 226
Mary Circle (Maren Gibbs): 2nd Thursday, 6:30 p.m. in members' homes
Mary Magdalene Circle (Jacqueline Bender): 2nd Wednesday, 6:30 p.m. in members' homes
Esther Circle (Elizabeth Carlock): 2nd Tuesday, 10 a.m. in members' homes
Abigail Circle (Julie Henry): 2nd Tuesday, 10 a.m. in members' homes
Ruth Circle (Carol Stripling): 2nd Tuesday, 10 a.m. in members' homes
Naomi Circle (Merilys Corning): 2nd Tuesday, 10 a.m. in members' homes
Anna Circle (Barbara Reece): 2nd Tuesday, 10 a.m. in members' homes
MOM's Circle (Robyn Michalove): 1st Thursday & 3rd Wednesday at FPC