Presbyterian Women
DONATE TO THE HOMELESS CONNECT WOMEN'S BOUTIQUE!
Presbyterian Women Facebook Page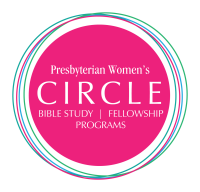 The Presbyterian Women is an organization open to all women of the church. The group meets regularly for "circles" (small groups; see schedule below), Bible studies, community service projects, and luncheon fellowships. "Tuesday Together" is the PW's monthly fellowship gathering which usually welcomes a speaker to share about a church ministry or local organization with which the PW is involved or supports. Questions about Presbyterian Women can be answered by Discipleship Coordinator, Martha Zaborowski.
February 2017 Tuesday Together
Tuesday, February 21 at 10:30 a.m.
Join us at our February Tuesday Together for a delicious time! Our very own PW Players will present a skit based on the book Being Dead is No Excuse: The Official Southern Ladies Guide to Hosting The Perfect Funeral by Gayden Metcalfe. It is a very fast read with lots of laughs. Make your reservation to be entertained and lunch on tried and true Southern recipes. Southern attire welcomed. Yes, hats, gloves and don't forget your pearls! Please feel to invite friends! RSVP by Monday, February 13 to Celeste Falter.
PW Purpose Statement
Forgiven and freed by God in Jesus Christ, and empowered by the Holy Spirit, we commit ourselves to nurture our faith through prayer and Bible study, to support the mission of the church worldwide, to work for justice and peace, and to build an inclusive, caring community of women that strengthens the Presbyterian Church (USA) and witnesses to the promise of God's kingdom.
PW Circle Schedule
If you're interested in joining a circle, please contact Martha Zaborowski. (Coordinator name)
Lydia Circle (Becky Jenkins): 2nd & 4th Tuesdays, 10:30 a.m. in the Youth Room
Hannah Circle (Mary Alice Harry): 2nd & 4th Tuesdays, 10:30 a.m. in members' homes
Elizabeth Circle (Barbara Russell): 4th Tuesday, 10 a.m. in Room 100
Sarah Circle (Jennifer Regen): 2nd Tuesday, 10 a.m. in Fahrenkamp Music Room
Deborah Circle (Verna Johnston): 2nd Tuesday, 10 a.m. in the Parlor
Martha Circle (Judith Kinser): 2nd Tuesday, 5:30 p.m. in the Parlor
Miriam Circle (Pat Gordon): 2nd Tuesday, 6:30 p.m. in Room 226
Mary Circle (Maren Gibbs): 2nd Thursday, 6:30 p.m. in members' homes
Mary Magdalene Circle (Jacqueline Bender): 2nd Wednesday, 6:30 p.m. in members' homes
Esther Circle (Elizabeth Carlock): 2nd Tuesday, 10 a.m. in members' homes
Abigail Circle (Julie Henry): 2nd Tuesday, 10 a.m. in members' homes
Ruth Circle (Carol Stripling): 2nd Tuesday, 10 a.m. in members' homes
Naomi Circle (Merilys Corning): 2nd Tuesday, 10 a.m. in members' homes
Anna Circle (Barbara Reece): 2nd Tuesday, 10 a.m. in members' homes
MOM's Circle (Robyn Michalove): 1st Thursday & 3rd Wednesday at FPC
PW and Church Women United
The Presbyterian Women of FPC supports many community organizations and volunteer agencies through member involvement and awareness efforts. One of these groups is Church Women United (CWU), a national volunteer Christian ecumenical women's movement initiated and carried out by women in the US and Puerto Rico. It brings together women of diverse races, cultures, and traditions in closer Christian fellowship, prayer, advocacy, and action for peace with justice in the world. Specifically, the CWU of Fort Worth supports students at New Lives School, the Fort Worth ISD school for pregnant and parenting students.
2017 Women's Conference at MoRanch - Now Registering!
Session 1: May 30-June 1
Session 2: June 2-4
Key Note: "A Durable Fabric; Frayed but not Afraid" with MaryAnn McKibben Dana.
Learn more and register here.