Young Adults
At First Presbyterian Church, the Young Adult Ministry provides a forum for young adults to gather for social events, studies, and mission. Adults in their 20's-40's, both married and single, are welcome. If you have questions, feel free to contact Director of Young Adult Ministry, Eric Varnon.
Join Young Adult Email List
UKirk College Ministry
Young Adult Monthly Schedule
EVERY SUNDAY
Time: 10 a.m.
Activity: Young Adult Church School class in Room 234.
Activity: Presbyterian All Families Church School Class in Room 230
Presbyterian All Families class is for Young Adults with young children
1ST TUESDAYS/of each month
Time: 7-8:30 p.m.
Activity: Monthly social gatherings are planned for the first week of each month. YA's are invited to gather to enjoy local restaurants, game nights, escape rooms, or any ideas you might have!
3RD TUESDAYS
Time: 6 p.m.
Activity: YA's host Choice Pantry at Community Crossroads. The group gathers for an early dinner at a local restaurant then heads to CC at 6 p.m. to set up for the Choice Pantry. The pantry is open from 6:30 - 8 p.m. All volunteers are required to complete the Civil Rights Training course. Additionally, a Food Handlers Certificate is helpful. Please contact Eric Varnon with questions concerning these training courses.
2ND & 4TH TUESDAYS
Time: 7 p.m.
Activity: Bible Study at various locations.*
*Details about weekly locations can be found on the Young Adults Facebook Page
Young Children-friendly social gatherings
6-8 each year
Group has a FB page at YoungFamiliesFPC

And for College Students...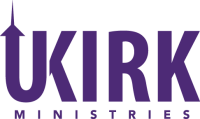 College students are invited to keep up with special events offered for you through UKirk ministries. Follow us on our YA Facebook page.