Pastors' Blog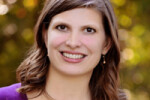 Dear Friends,
Summer feels officially here, doesn't it? With the hot weather that we have experienced in recent days and the school calendar approaching summer vacation, a new rhythm for life sets in, no matter our age. And, in Texas, we take precautions for the intensity of summer heat: staying hydrated, turning on the A/C, wearing sunscreen, and some of us enjoy cooling off in the waters of swimming pools, rivers, lakes and oceans.
My kids love to swim. And, I remember many summers ago when they began swim lessons. Both of them were quite nervous about learning how to stay afloat and make it from one end of the pool to another. Most swim instructors are wise enough not to let parents watch lessons so that the children can develop their own confidence and parents can let the experts do the training. I remember coming to the end of a lesson, and I was surprised to learn that swim instructors teach kids to roll over on their backs when they get anxious in the water. I assumed they would learn swim strokes and styles but at the top of the teaching priority is to give swimmers confidence that their body can buoy itself when they might be afraid in the water. More than perfect strokes, what is most important is the knowledge that when anxiety goes up, instead of flailing about in the deep end, they can quickly roll over onto their backs and trust that the water can hold them as they find a peace and calm.
This is just the opposite of what I remember doing as a kid. I'm pretty skilled at panicking and flailing when I don't know what to do; in fact, it seems to be an innate response as humans. We obsess over the "what if's" and we rush to premature conclusions before we consider how this worrying does not add a day to our lives (Matthew 6.25-34).
What is it that you are worried or concerned about these days? Can you imagine a prayer in which you picture yourself rolling onto your back and trusting in the buoyancy of God to give you calm and hold you in peace? This imaginative prayer does not deny the existence of struggle as humans, just as rolling on your back in the water does not deny the existence of gravity or the danger of drowning. A prayer that imagines God's accompaniment and support allows us to see our struggles as "opportunities to trust God" as one saint in our church has taught me to say. We are not alone but upheld by God's right hand (Isaiah 41.10). Wherever you may be in your heart and spirit this summer, may you trust in the buoyancy of God who lifts us up and give us strength.
Peace be with you,
Robyn
P.S. Once again, I am incredibly grateful for the sabbatical leave this summer. I will relish the time for study, even as I deeply miss my pastoral ministry. I will trust with you in God's care.