Pastors' Blog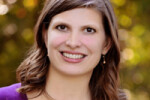 Dear Friends,
In this season of Eastertide, I enjoy recalling the resurrection appearances of Jesus in the gospels and the Book of Acts. Of all of the stories of the Risen Christ, my favorite story is the walk to Emmaus in Luke 24.13-35 in which Jesus meets two disciples on their journey from Jerusalem to Emmaus after his resurrection. The disciples are sad and discouraged because Jesus had been crucified, and they did not yet know of his resurrection.
And then, without them realizing it, Jesus meets them on the way. He doesn't come to them in Jerusalem. He doesn't wait for them at home. Rather, he meets them where they are -- on the road, amid their journey, right smack in the middle of all the pain, frustration that threatens to overwhelm them.
I think this is how Jesus works today, too. We trudge along difficult journeys: we are tired, we are exhausted, discouraged, depressed. And in the midst of broken dreams and broken hearts, Jesus comes alongside of us. Not only in the glorious alleluias, but in the whimpering of our soul and the crying of our hearts. And sometimes, like the disciples, we do not recognize his gentle presence. Like the disciples, we are going about our business, keeping our heads to the ground, putting one foot in front of the other, only to be startled and surprised by God's gracious presence.
As they walk along, Jesus interprets the scriptures for them, and, after they plead with him to stay, he agrees and shares a meal. And in the breaking of the bread, their eyes are opened and they recognize not just the person of Jesus but the presence of the Lord.
What is your journey like these days? Are you trudging along slowly, overwhelmed with life and the events in our world? Are you racing around, staying busy, checking off lists and getting things done? Each week we come together in worship, at the intersections of our journeys, and we look for God's word to illumine our paths, just like the walk to Emmaus. We break bread together – in communion, at the coffee pot, at First Sunday brunch – and remember that God is, in fact, with us, giving us the strength to continue our walk together as God's people. What a gift!
See you in church.