Pastors' Blog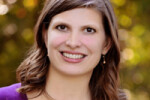 Dear Friends,
"The only thing constant is change itself." That is true, especially when you consider our changing weather patterns this spring! We experience constant change in other ways, too: be it our health or our expectations or our moods and feelings. Some changes are clearly visible, others are harder to detect.
The most noticeable change at First Presbyterian this week is the start of the sanctuary improvement project which means that those who worship at 11:00 will worship in the Great Hall beginning this Sunday for the next several months. Also, the worship space will be arranged a bit differently for worshipers at both 9 a.m. and 11 a.m. The elements of worship remain familiar, and the new configuration will require flexibility and openness to change. As difficult as change can often be, it has its benefits, too. Sometimes change can awaken or renew our spiritual senses and allow us to experience things with a fresh perspective.
Other changes in our church are less obvious. Last weekend our children were nurtured in their faith through Bible study and play at a weekend retreat. We may not be able to detect their spiritual growth, but we can trust seeds were planted in their faith formation. Our confirmands have recently shared their personal statements of faith, attesting to the growth they have experienced as young disciples.
This week a mission team returned from Haiti after successfully installing a solar energy system at a high school in collaboration with Haitians. Certainly, the obvious change is that now this community has power and light. The less apparent difference is that people were spiritually impacted by the trip. One participant said, "On that trip I learned that God has many paths to get to His outcome and that my best course of action is to be flexible to His will." This week our Cuba partnership team will also no doubt be changed through their engagement with brothers and sisters in Cuba.
Change can be seen, and change can be subtle. Change can be grueling, and change can be generative. In all of the changes, though, the steadfast love of our eternal God steadies and strengthens us for whatever lies ahead.
Gods peace to you.