Pastors' Blog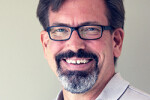 Dear friends,
Loving history as I do, I'll admit to a lump in my throat. I know, I know – marking important dates isn't atop everyone's list, but still, this one matters. It is important.
October 31 marks the 500th anniversary of Luther's protest. On that day in 1517, Martin Luther, a priest and theology instructor, made public his "95 Theses against Indulgences." His critique of the church spread quickly. The Protestant Reformation had begun.
Growing up in isolated West Texas, near monolithically Protestant, I could have been forgiven my ignorance about such history. The Protestant-Catholic distinction seemed to me one only of class and race. As I grew up and moved away, however, and traveled, I came to know that Luther's observations, and the conclusions to which they led our own John Calvin, changed the Christian faith in profound and very basic ways. Disciples were torn. Wars were fought. Entire governments were transformed.
I once heard noted author Brian McClaren quip that all American Protestants are Calvinists whether they know it or not. He's mostly right. Calvinists are intellectually beholden to John Calvin, the father of our own theological tradition, the Reformed tradition. Calvin, 26 years younger than Luther, was a French theologian who wrote and lived in Switzerland. Many have argued that if Luther was the Reformation's heart, Calvin was its mind. With a theological precision we can only admire these days, Calvin published the first edition of his elemental Institutes of the Christian Religion at the tender age of 26, in Latin! The two-volume work continues to be required reading for theological students around the world. In fact, the World Communion of Reformed Churches, a loose knit organization of Calvinist denominations headquartered in Geneva, includes 75 million Christians in over 100 countries. Our own denomination, the Presbyterian Church (USA), is a member of the WCRC.
Someone noted that he wasn't sure who discovered water but he was fairly sure it wasn't a fish. How true. You and I are so accustomed to swimming in Protestantism that we're likely not even conscious of the central impulses which spurred the Reformation and upon which our intellectual faith has been constructed.
Calvin and the other reformers were insistent that we each have a direct, unmediated relationship with God through Jesus Christ.
We learn of God in Christ through the word contained in Holy Scripture.
Suspicious of clerical supremacy, Calvin and the reformers brought democratic process to the Church which, in turn, helped spread it to the civic sphere, and around the globe.
People have an absolute right to individual conscience.
That any of us can claim God's steadfast love, in this life or after it, is pure gift, given by a gracious God, not merited by our actions or even our convictions.
God is interwoven with the human story and is taking us from something, to something, and is therefore sovereign.
These ideas and so many others were planted and nourished by the Protestant Reformation. Take Martin Luther, include John Calvin, add a bit of Huldrych Zwingli, throw in Gutenberg's printing press, and it's easy to see in retrospect how the Reformation changed the world, profoundly and forever. In the 16th century, however, the coming changes were gut wrenching, map changing, life altering, spirit filling, and history forming.
We follow Jesus in ways shaped 500 years ago. You're a Calvinist whether you know it or not.
That is why it's worth remembering and celebrating the 500th anniversary of Luther's elemental protest.
Happy Anniversary.
See you in church.