Pastors' Blog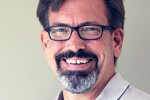 I asked Lois Lane to tell me about God.
You might remember Margot Kidder. She played Lois Lane opposite Christopher Reeve in the 1978 Superman, and in the three 1980s sequels.
Kidder died Sunday, at 69. May she rest in peace.
Kidder's post-Superman days were painful ones. She suffered from bipolar disorder and in 1996 found herself homeless, living on the Los Angeles streets. Years later, I was in a small group invited to hear her story.
Kidder told about living out of doors. She recalled being disoriented one day, disheveled, in a pronounced manic state, stranded in the middle of a busy intersection. A homeless man – I think his name was Charlie – carefully crossed the busy traffic to reach her and to escort her to the safety of the curb. He asked her name, asked where she was going, asked how long it had been since she had eaten.
This Good Samaritan then took her to an underpass where he introduced her to the others, dozens of people also experiencing homelessness. That night, he made sure that she had a cardboard box to protect her from the elements. In the morning, he went to McDonalds to pick up yesterday's leftovers. He put the day-old fast food in a rusty grocery cart and rolled it back to the tent city, charging people what they could afford to pay. He fed Margot Kidder for free. She had no money.
Kidder camped beneath that underpass for several days before remembering enough of her life and identity to seek help. Then, she made her way into the mental health system.
Imagine, going from movie stardom to an underpass, from wealth to poverty, from independence to complete dependence.
After Kidder finished her comments I waited for the right moment when she and I could speak alone. I introduced myself. "I'm a minister," I said. "Will you please tell me about God?"
She offered that she wasn't a particularly religious person. Like so many people asked about God, she heard me asking instead about religion, and about church. Church people, Kidder thought, are so often judgmental and hypocritical. Still, Charlie had rescued and cared for her. She reflected on how, if God exists, she expected that God might look something like Charlie, might act like Charlie. He had been for her security in a time of danger, certainty in a time of disorientation. Yes, she said, this is how God would behave.
This morning's Fort Worth Star Telegram leads with a story about the city's efforts to curb aggressive panhandling. Caring people can donate via text to the Tarrant County Homeless Coalition. Donations go to "help people pay housing application fees and security deposits, buy a bus ticket or motel vouchers for stranded people, and mattresses." The campaign provides an alternative to those who choose not to give change to individuals who are experiencing homelessness.
Most people want to help. And many prefer a collective response, a systemic solution, over giving pocket change to people they just happen to meet. Other people feel compelled to share when asked, and when facing a human being in need reach quickly for their pocket or purse.
I can argue both sides, but I choose not to give change to people who ask me on the streets.
When we give to First Pres, we support a broad array of coordinated services which help people who are homeless. Our congregation gives generously to the Presbyterian Night Shelter, which feeds and houses hundreds of men, women, and children every night of the year. The Night Shelter also partners with people as they move into permanent housing arrangements.
Our congregation has partnered with over 85 Habitat for Humanity families, building houses alongside friends who are purchasing their own homes and bringing stability and hope to their children and neighborhoods.
First Pres contributes to DRC: Community Solutions to End Homelessness, an organization specializing in a new community-based, scalable model of intervention and wrap-around social services for people seeking more dignified housing.
Our church hosts the city's annual Homeless Connect, which brings over 400 homeless persons into our building to connect with dozens of social service agencies and resources.
With money, volunteers, and compassion, First Pres has long been concerned with and passionate about providing this most basic human right: shelter.
So, what are we to do when a homeless person asks for the change in our pocket? My answer – contribute to a systemic effort – might not be your answer.
But whatever your answer, remember that any curbside encounter is an opportunity for a genuinely human interaction. This is true no matter if we reach for our wallets, pledge to our church, or text a donation.
The person you're meeting, she might be Lois Lane, and she might need to witness something of God.