Pastors' Blog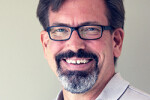 Dear Friends,
As we go to press – which these days means as we prepare to hit the send button – 79 men have registered for this weekend's Men's Retreat. I'm delighted with the response. More important, I'm delighted about the friendships that will be forged and deepened at the retreat.
Several years ago I keynoted the Men's Conference at our wonderful Mo-Ranch Conference Center in the Texas hill country. I chose friendship as the conference conversation topic. It seemed to me then that most men long for friendships though most men have too few of them. It's still true. Sociologists have even named the theory that men have difficulty establishing lasting friendship bonds with other men. It's called the male deficit model. Universities teach courses on it.
This deficit in friendships is one of the primary motivations in establishing a new array of men's programming at First Pres, including the annual retreat. Everyone needs friends, men included, and the church can play a remarkably helpful and healthy role in creating environments in which men can invest themselves in deep friendships.
Have you read about the benefits of friendship?
Studies show that people with deep friendships suffer from less stress, have stronger emotional defenses, and actually live longer. In fact, a 2005 Australian study found that friendships extend life expectancy even more than family relationships. Friends provide a bulwark of support in difficult times and an outlet for celebration amidst happy times. Friends offer acceptance, deepen our capacity for empathy, and provide an outlet for vulnerability which helps us learn to give as well as receive.
Friendships matter.
So this weekend, 80 or so First Pres men will venture off a few miles to learn together, think together, and pray together. If you notice fewer men in the pews on Sunday morning, please say a simple prayer for our retreat success and offer thanksgiving that our congregation is helping to meet this need.
Godspeed.