Pastors' Blog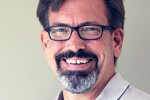 Dear Friends,
Not a Sunday passes without someone mentioning to me at the Narthex door that they've had a difficult time hearing amplified voices at the 11 am service. Our Sanctuary does indeed provide challenges when listening for the spoken word!
Some months ago the Session appointed a Sanctuary Improvement Committee to explore improving intelligibility of the spoken word in the sanctuary and to prepare the sanctuary for the coming years. (Did you know that our Sanctuary has not had a coat of paint since 1995?) That committee has worked well and diligently and is now in the final stages of planning. Likely you already know this – it has been well covered in Penn Street Letters and in the Penn Street Online – so I'm writing to invite you to what we expect will be a final presentation of the proposed plans. This Sunday, in the Small Media Room, at 1 p.m., the committee members and I will explain and interpret the many factors which have gone into shaping the renovation plan.
I am very excited about the possibilities and hope that you can make a special effort to attend.
Maybe you worry that there isn't enough time to get lunch after the 11 am worship service and make it back to the church on time. We have a solution! The All Church Brunch is Sunday, with seatings at 11 a.m. and at 12 noon. Cost is $7 per person; $25 maximum for families. The menu includes BBQ Beef, Black Beans and Rice, Cuban Grilled Vegetable Salad with Mojo, Haitian Blanc Manger (custard pudding), and Maria Luisa (Salvadoran Orange Cake).
Why not make it a date? Lunch in the Great Hall followed by an exciting presentation about the future of our congregation's primary Sanctuary at 1 p.m.
Hope to see you there, and in church.