Pastors' Blog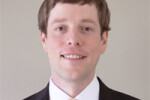 Dear friends,
I write to you during my Study Leave, which is a time I am extremely grateful for because it is of enormous value to me as I plan, prepare, and dream about a new school year of Youth Group (among all else). As you know, I love to read – but during the normal work week with so many things to do and unexpected interruptions along the way, it is often hard to carve out time to read and study. Study Leave is a time when I am able to be away from the office and concentrate on reading, which is priceless in my line of work. My goal during this time is simple: read one book a day, take notes, think, dream, and write. I take this time very seriously and am so incredibly thankful for this week away from the office. For fun, I want to share with you about one of the books on my reading list this week.
The first book I read was The Sun Does Shine by Anthony Ray Hinton, and it is the best book I have come across since reading Unbroken (the true story of Louis Zamperini, one of my all-time favorite books!). The Sun Does Shine is the memoir of Ray Hinton who spent 30 years on death row for a crime he did not commit. It's a similar survival story to Unbroken in that it documents his great faith, resilience, and forgiveness in the midst of unthinkable circumstances. One of Ray's greatest sources of hope while on death row were the challenging and haunting words of his mother, "God can do everything but fail." This is something his mother taught him, repeating the words over and over since he was a little boy, and her constant reinforcement of this theology was forever imprinted on his heart. For a time after he was convicted, Ray was done with God. But God wasn't done with him. He writes honestly about his darkest hours when he felt hopelessly lost, but his mother's powerful words found a way to creep back into his life and faith when he least suspected it. Holding onto his Christian faith for dear life, Ray was led down a path of radical forgiveness and abundant joy that changed his life and helped him reach out to others in powerful ways.
Ray, also, writes about the incredible support of his best friend, Lester, who visited him every week while he was on death row. For 30 years, Lester never missed a single visit. This meant working the night shift and extra hours on Lester's part in order to be there for Ray. What sacrifice and love he displayed by being profoundly present for a friend in need. When other relatives and friends stopped visiting and abandoned him, Lester persevered by going the extra mile for his friend. This friendship helped Ray get through his time on "the row" and inspired him to be a friend to others.
Don't we all need people in our lives to remind us we're not alone? To remind us to hang on in tough times? To remind us that we are loved and valued human beings? Today, I'm thankful for your friendship and all the ways you share the hope of Christ with others in our community and world. Everyone needs a friend, and I believe one of the great legacies of our congregation will be the enduring friendships that were born here – thanks to the love of God we know in Jesus Christ, who can do everything but fail.
Keep on keeping on,
Josh