Pastors' Blog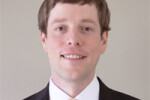 Dear friends,
I tend to read much more prose than poetry, so while on Study Leave earlier this month I took some time to read some poetry. I am always caught off guard by the power of a good poem. Good poems demand to be read slowly. They force you to walk with the words and join the rhythm of their art. For this reason, I find poetry difficult to read because I cannot skim it, and I cannot fake it. Well, on my poetry day during Study Leave, one poem that caught me off guard was "Manifesto: The Mad Farmer Liberation Front" by Wendell Berry. In this brave poem, Berry challenges us:
So, friends, every day do something
that won't compute. Love the Lord.
Love the world. Work for nothing.
Take all that you have and be poor.
Love someone who does not deserve it.
Reading this reminds me of our daily calling to follow Christ and love one another. What could be more challenging?! Doing something "that won't compute" is such a playful and fascinating way to describe the nature of the risk of faith. These words shake me up and wake me up. They beckon me to think more and love deeper. Berry goes on to end this remarkable poem with these words:
Be like the fox
who makes more tracks than necessary,
some in the wrong direction.
Practice resurrection.
Someone once said that this life of faith is like a constant loop of taking two steps forward and one step back, over and over again. I don't know about you, but I sure relate to this. For all the little victories along the way, there are always plenty of failures to bring me back to reality. This idea of making "more tracks than necessary" is a great way of describing our journey of faith together. Living by faith and not by sight means that we will miss the mark and make mistakes. We don't always get it right, but we keep at it.
Today, let go of whatever is holding you back. Whether it is guilt or shame or perfectionism or the need to be right or whatever, let it go. "Love the Lord." Keep trying. Keep loving. And, as Berry puts it, "Practice resurrection."
Keep on keeping on,
Josh