Pastors' Blog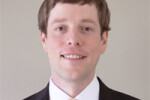 Dear friends,
Listening is hard work. In this day and age, more and more voices are demanding our attention, making it challenging to prioritize who to listen to and how to make time for it. I suppose one of the reasons I am drawn to the season of Lent is because it ushers me into a period of time designed to help me slow down, be present, and try to listen to the still small voice of God.
Not too long ago, I read an interesting article by Sharon Salzberg about how to talk with family members over the holidays. Salzberg makes a great point about listening. She says we need to start "from a place of love." It's such a simple thought, yet profound in its simplicity. Salzberg urges us to keep "understanding" at the forefront of our goal, rather than "winning an argument." By doing this, we emphasize listening – really and truly listening, which is hard to do.
This concept applies not only to our church community but to all our friendships, professional colleagues, friends we meet at the park, and you name it. Most importantly, I think this idea of "starting from a place of love" applies to our relationship with God. In your prayer life, do you find yourself talking to and demanding things of God more than you find yourself actively listening to God? Are you reluctant to even start the conversation?
Must admit, personally, this idea really hits home with me. Too often I pray to God as if I'm trying to win an argument, rather than listening to what God is teaching me. Does this make sense? Bob Goff writes, "I used to think God wouldn't talk to me, but now I know I'm just selective with what I choose to hear." Goff continues, "I only hear the things from God I want to hear, and it makes me wonder if God doesn't think I'm going a little bit deaf." To take this great thought a little further, I wonder, does God sometimes wait to speak until we are listening?
In this season of Lent, even if you're just now realizing it's Lent, try praying to God from a place of love. Be honest, tell God the truth, and then really listen. Don't be afraid of the silence. For a moment, let go of all those voices and pressures jockeying for your attention. Slow down. Pay attention. Open your heart, and listen. Listen to God right where you are. Remember, God is a God who loves to whisper. And God is desperately wanting to whisper something…to you. The question is: are you listening?
Keep on keeping on.