Pastors' Blog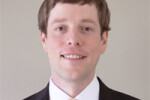 Dear friends,
On Sunday, Karl preached another penetrating sermon in his current sermon series. This one was about forgiveness in the story of John 8.1-11. Personally, I find the best sermons draw me back to cracking open the Bible and rereading stories and rethinking its meaning all over again. Alongside the always-outstanding sermons of Michael and Robyn, I find myself constantly inspired and challenged in this way by all of my preacher colleagues, and I for one need to thank these guys and gal more often for their strong gift of preaching!
That said, as I was rereading the eighth chapter of John this week, I was struck by Jesus' famous words in verse 32: "you will know the truth, and the truth will make you free." This got me thinkin'. Bob Dylan once sang the mysterious line, "I was thinkin' about turquoise, I was thinkin' about gold." In this way, a la Bob, I was thinkin' about truth, I was thinkin' about freedom. Often, I'm tempted to think the source of my freedom and faith, like the American Dream, is something within my grasp and control. Something I can do. That is, if I choose my actions correctly. Thankfully, Dietrich Bonhoeffer helped me get the story straight. Concerning how we are set free, Bonhoeffer wrote this:
"Not our deed, not our courage or strength, not our people, not our truth, but God's truth alone. Why? Because to be free does not mean to be great in the world, to be free against our brothers and sisters, to be free against God; but it means to be free from ourselves, from our untruth, in which it seems as if I alone were there, as if I were the center of the world; to be free from the hatred with which I destroy God's creation; to be free from myself in order to be free for others. God's truth alone allows me to see others. It directs my attention, bent in on myself, to what is beyond and shows me the other person. And, as it does this, I experience the love and the grace of God. It destroys our untruth and creates truth. It destroys hatred and creates love. God's truth is God's love, and God's love frees us from ourselves to be free for others. To be free means nothing else than to be in this love, and to be in this love means nothing else than to be in God's truth."
What a beautiful way to say that! I am intrigued by this idea of being free "from myself" and my "untruth" in order to "see others." Can you relate to this? In what ways do you allow the burden of self-centeredness to blind you from seeing the truth? Freedom in Christ is an amazing gift. It's an important part of who we are and what we are called to do in this life. May we continue to be a congregation that embraces deep freedom in order to direct our awareness away from ourselves and onto others…so that we may be free to love others as we are called by the source of all truth, Jesus Christ.
Keep on keeping on.