Pastors' Blog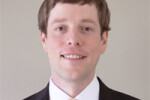 Dear friends,
As we begin another season of Lent today, many people commit to spiritual disciplines in order to grow closer to God and to prepare for Easter. Oftentimes, this involves giving up something of importance in your life (i.e. chocolate, Netflix, etc.) or adding a positive practice of faith in your life (i.e. daily Bible reading, daily prayer, etc.). I always enjoy brainstorming Lenten discipline ideas with our youth. This year, one middle school student suggested giving up "salad" for Lent. Clever idea, huh? Well, this Lent, we're doing something a little different in Youth Group, and you're welcome to join us. In short, I'm calling it our "Lent 2017 Photo-A-Day Challenge."
This Lenten challenge involves inviting youth (and you!) to take or choose a daily photo that conveys the given "word of the day," which can be found above (this is easy to save and set as a lock-screen on your smart-device to serve as a handy reminder; I have a hardcopy of this too – if you'd like one, I'd be delighted to give you one). The idea is to let the photos help you to slow down and to focus on Christ daily. For the photos, I'm encouraging a few things: Be creative. Consider a new angle or perspective, as my mom taught me—the more you look, the more you see. Don't be afraid to take a number of pictures before you choose your daily photo, as my college photography professor taught me—"practice practice practice" because the more pictures and risks you take, the better your pictures will be. If you're up for it, email your photos to me ( ) and/or post them to social media with the designated hashtags #40lentphotos #fpcfwyouth.
Some students have already asked me, "What if I don't have time to take a photo on all 40 days?" This is a great question, and it applies to all of our Lenten disciplines. Of course, God doesn't love you any less if you miss a day…that said, it is worth considering the importance of discipline and how we find time to carve new ones into our daily routines. In his book Making Habits, Breaking Habits: Why We Do Things, Why We Don't, and How to Make Any Change Stick, Jeremy Dean encourages us to start small by studying our habits (i.e. keep a journal of them) and identifying old habits that could be simply replaced by new ones. This could be as simple as finding a 5 minute segment of your day for a little switcheroo. Dean goes on to offer a helpful story form a famous comedian: "Years ago, when Jerry Seinfeld was still on the comedy circuit, a young comedian asked him for advice on how to improve. Seinfeld replied that the key to being a better comedian was writing better jokes and the way to write better jokes was to practice. But it wasn't just about practicing in general, Seinfeld explained; it was about building up a habit: the writing habit. Seinfeld advised using a simple trick to get the habit going. You buy a big wall calendar with a box for every day of the year. Then, each day that you complete your writing task, you put a big cross on the calendar. As the weeks pass, the chain of crosses on the calendar grows longer and longer. Your only job, urged Seinfeld, was not to break the chain."
It is easy to be drawn to this story's wisdom because Seinfeld is such a hugely successful comedian. He offers a profoundly simple piece of advice. Similar to all of the spiritual disciplines in Lent, the more you keep at it, the easier it will get to continue your discipline whether it is daily prayer or daily photos! Daily perseverance is a key aspect of creating a new habit or discipline. The point is to try not to miss a day.
Keep on keeping on!