Pastors' Blog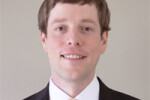 Dear friends,
Last month, we had a big Senior Dinner celebration for our high school graduates! With 80 youth and families in attendance, it was a wonderful evening as underclassmen served dinner to our seniors and their families. We love to go "all out" for the Senior Dinner! This means we bring out the tablecloths and the china, a youth committee member makes lovely centerpieces, we show a slideshow of pictures, we give gifts, and everyone enjoys Jim Koss' famous key lime pie for dessert! In recent years, I've added "Senior Interviews" to the evening's program. Basically, I invite our seniors to sit in chairs on the stage of our Youth Center, and I ask them a variety of questions in front of the large gathering. Some of the questions they know ahead of time, but there are surprise questions too. With a microphone in hand, each senior has the opportunity to reflect on their grade school years and time spent in our congregation.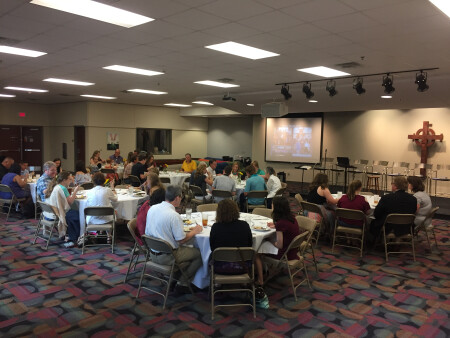 I love asking questions. You learn a lot about someone by the way they receive a question, think about it, and offer an answer or reflection. Surprise questions are challenging, and they are fun too! (If you're like me, you'll think of the best answer hours later.) This year, our seniors' reactions to their surprise questions were classic. Lots of smiles and laughing and eye-rolling—truly priceless! Just for fun, I'll give you a few of these icebreaker questions to try out on your family and friends. If you won a million-dollar lottery, how would you use it? How would you describe your perfect day? If money, time, and skills were not factors, what job would you want? Who do you think out of this group we will see on TV first and for what reason? If you had to eat an entire pie, what kind would it be?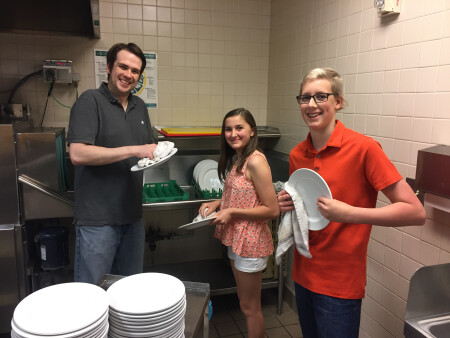 My favorite question, hands-down, to ask our graduates at the Senior Dinner is this, "What advice would you give to a rising 6th grader or new person in Youth Group?" There are always profoundly simple and profoundly faithful answers to this question. By far, the two most common responses are: (1.) "Start going to Youth Group and stick with it" and (2.) "Don't miss the mission trips." …profoundly simple because of the wisdom that 'the more you put into something, the more you will get out of it.' …profoundly faithful because they now look back and see that all those times their parents made them come to church and Youth Group was worth it because as they reflect on the past, they see the long-term impact on their lives. It built up their faith. It helped them grow in Christ. Dragging their feet into church played a role in their discipleship. You see, following Jesus is a rugged commitment. Nothing can replace the day-in-and-day-out calling to follow Christ and grow in his love. There are good days and bad days, inspiring days and boring days. Just like a sports practice after school, following Christ takes practice and effort and commitment. There's no quick fix or fast-pass through this life of faith. We keep at it, because it takes time to hear the still small voice of God. It takes time to learn and experience the good news of the Gospel that everyone is loved by God and, also, everyone is capable of loving others.
Keep on keeping on,
Josh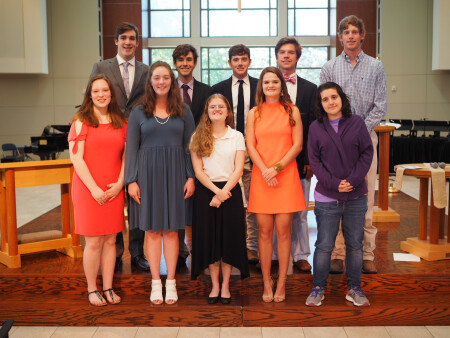 P.S. This Sunday, 33 youth and adults (20 high school students, 13 adults) depart for our Hurricane Harvey Relief Mission Trip. Parkway Presbyterian Church in Corpus Christi is hosting us, and we will be traveling each day to Rockport in order to work on two houses there. We are grateful for your thoughts and prayers for a safe and meaningful intergenerational mission trip, as we seek to share Christ's love with two families who had their lives and homes devastated by Hurricane Harvey last year.