Pastors' Blog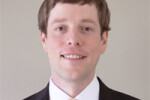 Dear friends,
Someone once said that the greatest spiritual enemy of our time is "hurry." We talk ourselves into believing that by hurrying, we will somehow buy ourselves more time. However, all hurrying really tends to do is provide countless more opportunities and temptations to do more of the same. Kierkegaard once wrote, "The press of busyness is like a charm. Its power swells…it reaches out seeking always to lay hold of ever-younger victims so that childhood or youth are scarcely allowed the quiet and the retirement in which the Eternal may unfold a divine growth."
I wish I had an easy solution to fix this busyness problem, but I don't. I wish I knew how best to eliminate hurry from our lives, but I'm at a loss. The clock keeps ticking, deadlines pile up…but the good news is that we're all in this together. Today, as you read this, if you find yourself in a hurry or feeling way too busy, try pausing for a few moments to pray this prayer (it's a great daily morning prayer, by the way):
"I arise today through God's strength to pilot me: God's might to uphold me, God's wisdom to guide me, God's eye to look before me, God's ear to ear me, God's word to speak for me, God's hand to guard me. Christ with me, Christ before me, Christ behind me, Christ in me, Christ beneath me, Christ above me, Christ on my right, Christ on my left, Christ when I lie down, Christ when I sit down, Christ when I arise. Christ in the heart of every one who thinks of me, Christ in the mouth of everyone who speak of me, Christ in every eye that sees me, Christ in every ear that hears me. I arise today through a mighty strength, the invocation of the Trinity."
—St. Patrick
Another wonderful version of this prayer is found in our hymnal (see #543). "O Christ, Surround Me" is singer-songwriter Richard Bruxvoort Colligan's adaptation of this famous Celtic prayer of St. Patrick. It's one of our favorite songs here at FPC. By singing it (as Michael Waschevski taught me) one is praying twice.
Keep on keeping on.