Pastors' Blog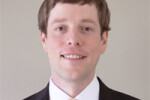 Dear friends,
This is one of my favorite times of the year because on Sunday, April 30 (during the entire 11 a.m. worship service only), we will celebrate our annual "Youth Sunday." This is the day when our youth lead worship during the entire 11 a.m. worship service! I'm pleased to write that FPC's Youth Sundays are not a run-of-the-mill cookie-cutter style of Youth Sunday…our young people have been diligently working and preparing for this service for some time now (i.e. practicing music, writing liturgy, preparing prayers, seniors researching and writing sermons, etc.). It is, perhaps, one of the most important things our youth group does together all year long, and each year it tugs my heart and faith strings more and more. Simply put, it gives me hope. Hope not just in the future of the church, but hope that there are important leaders already among us who call us to embrace who we are and what we are called to do as fellow disciples of our Lord.
The theme of this year's Youth Sunday is "Salt & Light," which is rooted in the important words of Jesus Christ from the Sermon on the Mount when he teaches us about our identity and purpose in the world: "You are the salt of the earth…You are the light of the world" (Matthew 5.13-16). In studying this passage together, I challenged our youth to think about what we have to do in order to become "salt" and "light." What actions are required of us? The answer is difficult for many of us, myself included. In our culture, we teach young people to make the right grades in order to get into the right colleges in order to get the right jobs in order to become adults who work hard to make the right amount of money, marry the right person, buy the right size house, and on goes the never-ending cycle. This system is based on works. But the interesting thing about Jesus is that he teaches that we already are "salt" and "light." This means, counter-culturally, we do NOT have to do a thing in order to become "salt" and "light." We need only embrace who we already are. By embracing it, we will be led to enhance this world and shine our light by living faithfully into our calling in Jesus Christ. And I think this (our Christian vocation) is both easier and harder to live by than our world's idea for how things should be. Thanks be to God!
Therefore, on April 30 during the entire 11 a.m. worship (Youth Sunday), wherever you are in your walk with Christ, the youth of FPC want you to remind you who Jesus says you are: "salt and light." Thanks in advance for supporting our young people with such all the generosity and love anyone could ask for – I'm so proud of our youth and to be part of this vibrant congregation as your Associate Pastor for Youth!