Young Adults
At First Presbyterian Church, the Young Adult Ministry provides a forum for young adults to gather for social events, studies, and mission. Adults in their 20's-40's, both married and single, are welcome. If you have questions, feel free to contact Director of Young Adult Ministry, Eric Varnon.
Join Young Adult Email List
UKirk College Ministry
Winter Gathering: Dinner & Paint Party
Young Adult Monthly Schedule
4TH MONDAYS
Time: 6:30-7:30 p.m. (meet in FPC parking lot at 6:15)
Activity: Volunteer at Playgroup for Presbyterian Night Shelter
1ST TUESDAYS
Time: 7-8:30 p.m.
Activity: Sorting/bagging groceries for First HAND Food Pantry at Community Crossroads
3RD TUESDAYS
Time: 7 p.m.
Activity: Social at Local Restaurant*
2ND & 4TH TUESDAYS
Time: 7 p.m.
Activity: Bible Study at various locations.*


*Details about weekly locations can be found on the Young Adults Facebook Page
Young Adult Christmas Events
Sunday, December 17: Christmas Gathering for college students​, youth alumni, and young adults. Details TBA.
Tuesday, December 19: Cookout and S'mores Social at FPC
And for College Students...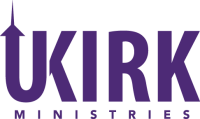 College students are invited to keep up with special events offered for you through UKirk ministries. Follow up on our UKirk Facebook page.