Thanksgiving Baskets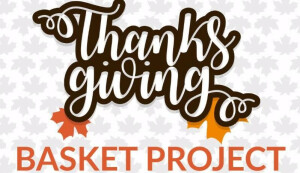 The Thanksgiving Basket Project is a ministry of one of our partners, South Central Alliance of Churches. Alliance member churches supply the groceries. South Central Alliance purchases turkeys to accompany the bags. Neighbors sign up at the Tuesday pantry at South Central Alliance of Churches (2101 Hemphill) from 10 a.m. - 12 p.m. with a $5 donation. Please follow the package sizes noted on the shopping list below and include only those items in the bags. (Multiple bags are provided to larger families.)
As in past years, First Presbyterian invites you to help prepare and contribute to food bags with items for a Thanksgiving meal to those in need.
Please bring donations to the red grocery carts outside the Great Hall from November 4-18. The last day to turn in groceries is November 18. Any donations after that date will go to Community Crossroads food pantry.
Monetary donations will be accepted and are warmly appreciated to help defray the cost of the turkeys. Checks can be made out to First Presbyterian Church with "Thanksgiving Baskets 2018" in the memo.
In addition, we need volunteers on Monday, November 19 to transport the bags brought to FPC to South Central Alliance of Churches from 9:30 - 10:30 a.m.
Please contact Robyn Michalove if you can help with this. Also, we welcome volunteers to help with the distribution of the turkeys and food bags on Tuesday, November 20 from 2 - 4 p.m. Contact Opel at 817.923.0486 or email her at .
Thanksgiving Basket Items:
1 15 oz can yams
1 15oz can cranberry sauce
1 15 oz can corn
1 15 oz can green beans
1 15 oz can fruit
1 15 oz can chicken broth
1 5+ oz box instant mashed potatoes
1 6 oz pkg. Jell-O
1 14 oz bag stuffing mix (or 2 boxes Pepperidge Farm Stove Top Mix)
1 box cake mix
1 can cake frosting
1 container Crystal Light, Kool-Aid, or small box tea bags
Please stay with sizes requested.