Pastors' Blog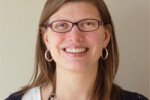 Dear Friends,
A passion of mine is engaging people in service and outreach. Whether at Community Crossroads or in local non-profits, we all have gifts to share as disciples of Christ. And, as many of you have experienced, when we give of ourselves, we gain much through our interactions and our being present to others.
I am especially passionate about children and youth discovering the gifts that they can offer in service and outreach. Today, eight youth and adults from Southern Heights Presbyterian in Lincoln, Nebraska, are volunteering at Community Crossroads and at Worship on Wednesdays. They are sleeping in our gym all week and serving at Fort Worth agencies all across our city: Northside Interchurch Agency, on the northside, United Community Centers in the southside, Agape Meal at Broadway Baptist which is not far from downtown, Opening Doors for Women in Need in Como and at the Presbyterian Night Shelter Women and Children's Center near East Lancaster. Another group of 34 youth and adults will do a similar week in July from three different Presbyterian congregations in Austin.
From our own congregation, twenty-five youth and adults returned last Friday from a week in Mobile, Alabama, partnering with Government Street Presbyterian's Urban Mission Camp. There they served in a variety of local agencies including ones who work with people experiencing homelessness and in local food banks and with communities of people with mental disabilities. Also, this past Sunday twenty-four people in seven First Presbyterian families with elementary-aged children spent the weekend in Waco on the Family Mission trip. They volunteered on a farm, worked at a therapeutic mental health center for children and served breakfast to those on the street at Church Under the Bridge. Both groups spent time in devotions and reflection about their experiences.
I hope that you, like me, are encouraged to see the involvement of all ages in faithful service as together we find tangible ways to express our faith and God's love in word and in deed.
God's Peace.