Pastors' Blog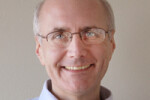 Dear Friends,
Next week I will be attending the Presbyterian Association of Musician's Worship and Music Conference in Montreat, North Carolina. Gathering with 1,000 Presbyterians and friends from across the country is a rich and moving spiritual experience. My first time attending the conference was in 2016. My dear friend and mentor, and former college choir director Brad Holmes, was the Adult Choir Director. It was a joy to sing under his leadership again in the Conference Choir (200+ voices) and the Chamber Choir (30 voices). One of the pieces we sang in the Chamber Choir was particularly moving to me.
The 17th century Welsh poet and Anglican priest George Herbert (1593-1633) penned a text of praise for God's never ceasing love he experienced in his life. One of the phrases is: "seven whole days, not one in seven, I will praise Thee…" The life of gratitude and praise we live as disciples of Jesus Christ is not a Sunday only event. Each day -every day- is an opportunity to praise and serve the God who loves us so faithfully, dependably, and deeply.
The rhythm of "seven whole days" of praise and discipleship is routinely lived out in the life of First Presbyterian Church. As I write this letter, I'm reminded that next week at FPC also includes the gathering of nearly 1,000 people of all ages in worship, church school, Vacation Bible School, WOW, First HAND and Community Crossroads ministries, Urban Gaps group, committee meetings, home and hospital visits, Stephen Ministry sessions, prayer groups, the EEC, and more.
No matter where you find yourself in this coming week, know that as a part of First Presbyterian Church we routinely praise God in word and in deed "seven whole days, not one in seven…" We make a difference in the world – and all of it because of the faithful, dependable, deep love of God we celebrate together.
God's Peace to You,
Michael