Pastors' Blog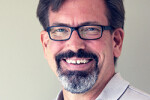 Happy All Saints' Day.
I suppose that's a bit weird, wishing you a happy day at a time set aside to remember the saints who have died. Still, hear me out.
All Saints' Day is an age-old and world-wide Christian observance. The Eastern Church celebrates the day on the first Sunday after Pentecost, but still, Orthodox Christians observe it alongside the Western Church. In Western Christianity – Protestant and Catholic – it is celebrated on November 1.
We have just passed the 500th anniversary of Luther's 95 Theses, so at this moment many of us are keenly aware of our Reformation roots. All Saints' Day is somewhat awkward for Presbyterians because of its reference to saints. The Reformation polemic against idolatry – including Medieval Catholicism's veneration of those Rome declared to be saints – is still with us. While we share a good many central and unifying characteristics with the Roman church, still, Protestants and Catholics are of two minds on the nature and role of those we call saints.
For our Roman cousins, a saint is one now dead, who is officially recognized by the church through a process of canonization, and who is entitled to public veneration. (Catholic theology makes a distinction between veneration and adoration. Saints are venerated. Only God is adored.) Also, in Catholic teaching and tradition, saints may intercede for people on earth, so a saint may be prayed to.
Viewing the Reformation through 21st century lenses, we can now admit that some of it was too stridently polemical. That said, the Reformers saw idolatry in the practice of venerating the saints. Praying "through" the saints looked very much like praying "to" the saints, which is inconsistent with trust in a monotheistic God. Protestants ripped statues of saints from Cathedral alcoves across Europe and the United Kingdom, and stripped the calendar of days honoring them.
Five hundred years later, things look a bit different. Though we will never have a process of canonization, and we will pray neither to nor through a deceased Christian, still, Protestants recognize that some disciples have been particularly faithful, specifically obedient, remarkably Christ like. Our Catholic cousins gift us with this impulse. We are wise to remember and celebrate those who have been for us shining examples of Christian faith. Frederick Buechner describes saints like this; "In his holy flirtation with the world, God occasionally drops a handkerchief. These handkerchiefs are called saints."
At First Pres, our All Saints' worship services and observances have not only to do with those who have been exemplary (and exemplary saints may have died twenty five years ago and they might still be living!), but also, All Saints' worship is a time for us to remember those in our church family who have died in the last twelve months, since our last All Saints' worship service.
The occasion serves two purposes, then: it provides a worshipful place to carry a recent mourning, and it invites us to remember people whose examples have sustained us in our discipleship to Jesus.
I hope to see you tonight at the All Saints' service. It is a service rich and beautiful.
Hence, I really can say to you, Happy All Saints' Day.
Peace to you, deep and true.