Pastors' Blog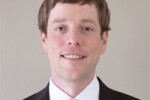 Dear friends,
The widespread destruction caused by Hurricane Harvey is nothing short of mind-blowing. We continue to remember and support countless people in need through our prayers and by donating to thoughtful organizations such as Presbyterian Disaster Assistance (PDA) for example. Some of you are doing even more. Until we know what else can be done to help, we wait and we listen. In times like these, I am reminded of something Fred Rogers (AKA "Mister Rogers") once said: "When I was a boy and I would see scary things in the news, my mother would say to me, 'Look for the helpers. You will always find people who are helping.'" What a hugely important life lesson that is. Look for the helpers. It is advice I want to truly take to heart. If you're feeling down and out, if you're feeling overwhelmed by the scary things in the news, try looking for the helpers. We Presbyterians don't stop at just looking, of course. Historically, we get our plans in order, roll up our sleeves, and get to work. In the meantime (emphasis on mean-time), while we wait and while we listen for our calling in the midst of such disasters that are so close to home, let us keep our eyes open and look for the helpers together. Perhaps, we too will be summoned to go the extra mile for someone in need.
Twelve years ago last month, I was a brand new minister of yours fresh out of Princeton Seminary. A week after I arrived, Hurricane Katrina wreaked havoc all along the Gulf coast. I remember a similar feeling of powerlessness. I also remember some incredibly hopeful conversations that happened in our congregation's Youth Committee as we stepped out in faith and planned something risky and outlandish: a youth mission trip to Bay St. Louis, Mississippi the following summer. The sheer amount of destruction was breathtaking, but I could not have been more proud of our youth and adults who acted in Christian faith, listened to story after story, and attempted to make a positive impact in the midst of unthinkable disaster. We continue to work and learn together how best to love one another as Christ teaches us, and sometimes that means writing a check, filling up a PDA relief bucket, signing up for a mission trip, listening to someone's story, offering God a heartfelt sigh or prayer, and so on. Jesus never said following him would be easy, but he did promise to be with us to the end of the age.
This coming Sunday (September 10), we kickoff a new school year of FPC Youth Group! As we kickoff the year, I'm reminded of something else Mister Rogers once said: "Whether we're a preschooler or a young teen, a graduating college senior or a retired person, we human beings all want to know that we're acceptable, that our being alive somehow makes a difference in the lives of others." Our Youth Group motto echoes this important idea that all people matter and that all people are children of God. If you don't know it, our Youth Group motto is threefold: Everyone's welcome! Nobody's Perfect! And with Christ, anything's possible! In good times and in bad times, even when disaster strikes, Jesus continues to draw us close, reminding us and whispering in our ears that each and every human being is a valuable, important, and full-fledged member of God's household! Thanks for being who you are, FPC Fort Worth, and cheers to making the most of one more beautiful day of ministry together.
Keep on keeping on,
Josh
P.S. On Sunday, October 1 (World Communion Sunday), youth and families are doing a "Kids Against Hunger" Meal Packing Mission Project. Our goal is to pack 25,000 meals at this event. We begin at 3:30 p.m., but I need help unloading the trailer at 2:30 p.m. that day. If you have time to help unload all of our supplies, please email or call me. I'd sure appreciate your help! or call me at 817-335-1231 ext. 251.