Pastors' Blog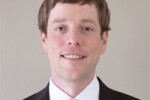 Dear friends,
When tragedies strike our country like this week's Las Vegas shooting, it forces us to think deeply about our faith and beliefs. We are certainly holding close in our thoughts and prayers all of the people and families whose lives have been turned upside down because of this senseless act of violence. What further can be said about another unthinkable killing spree? One popular question to ask is, "Why did God allow this to happen?" It's a good question. The answer to which we will never fully know on this side of life.
Jürgen Moltmann is a brilliant theologian who would urge us to consider that the "Why" question is not the best question to ask. Instead, Moltmann would say that the "Where" question is more important to ask. Where is God in this tragedy? Where is God when human beings shoot, kill, and injure other human beings? Moltmann believes that the center of the Christian faith is Jesus Christ dying on the cross. In other words: within this horrific crucifixion, Moltmann says that God is being fully revealed. This might not seem radical to you at first, but this IS a radical claim. The implications of such a claim are widespread and far-ranging. It means that even in the worst of times, God is right there with us. God does not overlook our suffering. God does not forget our pain. God suffers with us…even in our darkest hours. Even when the unthinkable happens.
We. Are. Never. Alone.
God is not a distant and disinterested divine being who lives far, far away. God is not separated from this broken world and our broken lives because God freely chose to be revealed to this world in the life, death, and resurrection of Jesus Christ. God is with us…even in the darkest shadows. Therefore, we cling to our suffering God who promises to be right there with us, to hold us and love us through thick and thin. Even when everything thing feels all wrong, we can trust and lean on God with all our hearts.
Keep on keeping on.