Pastors' Blog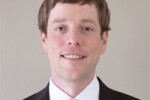 Dear friends,
A couple weeks ago, I asked a big question in Youth Group. We were studying Martin Luther and thinking together about grace and works (Ephesians 2.8-10 to be exact). The questions was this: if we are saved by God's grace through faith, what difference do our good works make to God? It's a hard question. I like asking our students hard questions. The problem was that time was running short, homework deadlines were quickly approaching, and my day's worth of coffee was beginning to wear off. But, breaking through an awkward moment of silence, one of our students mustered the courage to speak up. "It's because," she said, "we live our lives as a thank you note to God." Wow, I love this answer! And I wonder…
Do you live your life as a "thank you note" to God? How would your life look differently if you did?
Some of my fondest childhood memories are of my mother reading to my brother and me before bedtime. The Hiding Place by Corrie ten Boom was one of our favorites. In this incredible book, Corrie describes the terribly overcrowded Nazi concentration camp where she and her family stayed. Not only was it overrun with people, it was also infested with fleas. She and her sister, Betsy, had been able to miraculously smuggle a Bible into the camp. In that Bible, they read that in all things they were to give thanks, and that God was able to use anything for good. Betsy decided this meant thanking God for the fleas. Well, this was too much for Corrie. She could not give thanks for fleas. Betsy insisted, so Corrie gave in. She prayed to God, thanking God even for the fleas. Then, gradually, something strange yet wonderful happened. Over the next several months, they found that the guards never entered their barracks. This was good on many levels. It meant that the women were not being assaulted and abused by the guards. It, also, meant they were able to do the unthinkable: hold open Bible studies and prayer meetings…in the heart of a Nazi concentration camp. Only at the end did they discover why the guards had left them alone and would not enter their barracks. It was because of the fleas.
Not sure about you, but I can relate to Corrie refusing to pray for those pesky fleas. It's much easier for me to gripe and complain than it is to give thanks. I need people in my life, like Corrie's sister Betsy, who remind me to give thanks anyways. Today, take a moment wherever you are to pause and pray to God. Remember the fleas in your life, whatever they may be…and thank God anyway. Then, as one high school student taught us in Youth Group, live your life as a "thank you note" to God.
Keep on keeping on.