Pastors' Blog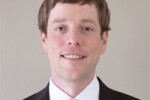 Dear friends,
(SPOILER ALERT! What's most important in this letter are the words of our youth at the bottom, so be sure to scroll down and read them!)
If you haven't realized yet, I love themes. I love themes and mottos and titles. When I was in Austin Seminary's doctoral program, I used to joke that all my papers had to now have a colon in the title…you know, the longer and more academic the paper is, the longer the title needs to be (right?!). That said, all kidding aside, my favorite titles and themes tend to be the short ones. I love them because just a few words can express a big idea! Our mission trip theme this summer was just one word: Gumption. It's one of my favorite words. Gumption is what we are called to embrace when we face difficulties and challenges in life. It's the summoning of unknown strength, courage, and perseverance in your soul. It musters from deep within you a heart of resourcefulness, fortitude, and resilience. It requires commitment, discipline, initiative, and attention.
Gumption is something we cannot teach. We can't sit down a class of humans and tell them what gumption is and expect them magically to have it. Instead, gumption is something we experience. Gumption is something we don't know we have until we have it. Gumption is better caught than taught. This is why it was a fun theme for a mission trip. Over the years, I've learned that the best mission trips are the ones that produce great unexpected challenges. In the midst of such challenges, we find out who we really are. Of all the Bible lessons that teach us about gumption, I chose a short passage for our group to focus on during our mission trip to Mobile, Alabama. Galatians 6.9, "And let us not get tired of doing what is right, for after a while we will reap a harvest of blessing if we don't get discouraged and give up" (TLB).
After another summer mission trip, I'm happy to report to you that I am increasingly inspired and impressed with the young people in our church! They showed what it means to have God-given gumption, and I couldn't be more proud of our youth group. When they worked with people with mental disabilities at the L'Arche Community, they did so with gentleness and compassion. When they had to wake up at zero dark thirty for Coffee Club and serve breakfast to people who were homeless, they did so with energy and (in some cases) excitement. When they got their hands dirty moving massive piles of debris, they jumped in feet first and got to work. When they sorted clothes in clothing pantries and played kickball with children in a neighborhood day program, they worked and played with all the energy they could summon. When feeling tempted to toot their own horns and boast about their good deeds and accomplishments, they remained humble and quiet leaders. When having the opportunity to get to know new friends from church, they were welcoming and friendly. When trying to catch the big fish on the dock, they kept at it. And, important in the realm of gumption: when someone spoke, they listened.
Toward the end of the mission trip, I asked our students if they would tell me in their own words why this trip mattered to them. Pasted below are their thoughtful words, and I hope you will read them, listen to them, and accept what a hugely important thing it is for a young person to have such a supportive and generous church community that provides real-life opportunities to learn what it means to follow Christ. Thank you for being who you are, people of FPCFW, and thank you for all that you do for our youth!
Many Blessings,
Josh
P.S. In the words of our youth…
Why this mission trip mattered to me in 3 sentences or less…
"This trip mattered because we are helping people in another community not just our community, and just being able to help others in Alabama like being able to see how happy the residents at L'Arche were to see us and just being able to put a smile on their face, it's not making a big change but everything we do to help builds up to a small change in people's life." -- Susie
"My favorite part of this trip that I think made the biggest impact on me was the Coffee Club. I liked it because it made me realize how easy my life is compared to some people and it made me think about how thankful I am to have a meal on my table every day and a roof over my head. When I went to the Coffee Club I felt so good to serve the people there. I want to try to aspire to be like some of the people I met because of how thankful they are even when times are rough and to always have the best outlook on life." -- Grace
"This mission trip was important because I got to see how the less fortunate live and it made me realize how thankful I am for what I have. It also was important because we got to help these less fortunate people. This trip also allowed me to get to know and become closer to people from the church." -- Blake
"One thing I have enjoyed on this mission trip is the fact that I became friends with many people that I wasn't before. Another thing I enjoyed was all of the people we touched this week from the L'Arche Community, to the homeless and the kids of the community. The last thing I enjoyed was gaining a further understanding of what I believe in and how I can use everything I learned on the trip in my day to day life." -- Walker
"This was a meaningful trip because one it was my first mission trip so it was my only experience. It was awesome to kind of feel like you are doing something and after you leave someone will walk into wherever you were doing that thing and be really surprised and happy that it got done, and so you are a quiet helper and you never really have to come to the limelight but you are still making a difference. -- Molly
"This mission trip mattered to me because it was a great bonding experience, I got to know some of the people better that I don't normally talk to. I loved being able to have fun with my friends while we were swimming or while we were working. It also mattered to me that I got to help people and knowing how much it meant to them." -- Lauren
"This week brought me much closer to God because of how we came together and showed gumption. The members of the L'Arche community really made me think about how blessed I am and to enjoy the simple things in life." -- Harrison
"We got to help people who were not in the best of situations. We got to see them smile and it just made me feel good." -- Elizabeth
"I loved this mission trip because we got to meet lots of interesting people who come from many different backgrounds. While I loved doing dirty work last summer in NoLa, it was nice to get to work more on enhancing relationships between people different from me on this trip. I felt a connection with God while talking to these people and while hanging out with my friends on the beach, at the house, and at the work sites." -- Lil
"I really enjoyed this mission trip because it was my first and we helped many people who were either living with a mental illness or experiencing homelessness." -- Judd
"L'Arche really helped me to be more outgoing cause the people there were friendly and they would come up to you themselves. The food pantry got me thinking about how sad it was that homeless only got the food that was expired and we didn't want. So that really touched me how bad the homeless life is. This mission trip really help me to become a better person in being more outgoing and noticing homeless life so I can make it better for them." -- Seth
"This trip mattered to be because I was able to be with people who a struggling in some sort of way and hopefully bring some joy in their lives. also it gave me hope that even though our world is full of evil, there is still good and we can increase the amount of good in the world" -- Rachel
"I felt like this mission trip was important because I felt really close to God doing all my mission work for the ones in and not in need. I also enjoyed the beach, getting to swim with waves and being on the great white sand." -- Colin
"This mission trip mattered to me because I was helping a city that was special to me. I loved L'Arche and being on the bay." -- Michael
"My favorite part of the mission trip was going to Coffee Club. We had to wake up really early, but I had fun on the way over with my group and once we were there it was really meaningful to see all of the people who were thankful for what we and the church were doing. It felt good to help people who are not as fortunate as I am, and even though I was dreading going to Bible study afterwards, it was cool to see less fortunate people who were down on their luck there talking about their faith in God. -- Emma
"The mission trip mattered to me of course because I love the beach and the water. I also got to know people that go to our church better and meet some people I didn't know before. It is also nice to take a break from everything at home and go to a new place and solely focus on how to help other people." -- Alex