Pastors' Blog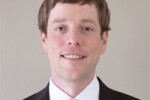 Dear friends,
One evening during our youth mission trip to Alabama, our group was relaxing after a hard day of work by watching the sunset over the bay. While enjoying the moment with our youth, I noticed that Jim Koss was wearing an old t-shirt with the image of a ship on it. The words next to the ship said, "Life is a journey, NOT a guided tour." This is so true, isn't it?!
In the 27th chapter of the book of Acts, there's a great story about Paul sailing on a ship through a terrible storm at sea, which results in an epic shipwreck. Verse 4 states that "…the winds were against us." Have you ever experience a time in life when the winds were against you? I know I have. Oliver Wendell Holmes once wrote, "The great thing in this world is not so much where we stand as in what direction we are moving. To reach the port of heaven, we must sail sometimes with the wind and sometimes against it – but we must sail, and not drift, nor lie at anchor."
Recently, I ran across an old poem. It's written by Edgar Guest, and if you can get past some of the dated language of yesteryear, it's really a stunning piece. The title is "Don't Quit."
When things go wrong, as they sometimes will
When the road you are trudging seems all uphill,
When the funds are low and the debts are high,
And you want to smile but you have to sigh,
When care is pressing you down a bit,
Rest, if you must—but don't you quit!
Life is queer with its twists and turns,
As every one of us sometimes learns,
And many a failure turns about,
When he might have won had he stuck it out;
Don't give up, though the pace seems slow,
You might succeed with another blow.
Success is failure turned inside out
The silver tint of the clouds of doubt
And you can never tell how close you are,
It might be near when it seems afar;
So stick to the fight when you are hardest hit
It's when things get worse that you mustn't quit!
What an encouraging little poem! I find it full of meaning, hope, and faith. The same kind of meaning, hope, and faith that we know in this life of faith following Jesus Christ together. No one gets an "easy pass" through life because of our faith. The storms fall on everyone in this life. Plus, deciding to follow Christ will probably put you in some occasional risky and dangerous situations, much like Paul's journey through the storm and shipwreck. Faith is what keeps us going. Faith reminds us not to give up, to keep at it and remember that after the darkness, there's the dawn. A favorite benediction says that "We don't know what the future holds, but we know Who holds the future!" As we press on together, FPC Fort Worth, I'm so very grateful for you and our connection together in Christ…and as we travel through the still waters and the stormy seas and the unknown obstacles together, I'm thankful that we "Don't Quit" because we put our trust in the One who truly holds the future.
Keep on keeping on.