Pastors' Blog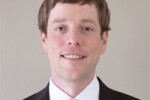 Dear friends,
Usually when we go on our Youth Ski Trip, we assume our adventure will take us to colder and icier conditions. This year, however, we discovered otherwise. Most of the time we spent in Colorado was a few degrees warmer than in Texas. While we were hearing of ice storms back home, the roads were perfectly clear heading up Wolf Creek Ski Area! Sometimes, you just have to laugh and make the best of it when such things happen, and I'm proud to say that our youth group did just that! We had a blast skiing at Wolf Creek, hopping around the natural hot springs in Pagosa Springs, enjoying group meals together, celebrating the New Year together, and thinking about God and faith during our evening devotionals.
Enjoying God's creation is part of what it means to be one of Jesus' disciples. It's in our Presbyterian DNA to focus on work, work, and more work. But work is not all there is in this life together following Jesus. Playing with and enjoying God and God's creations is a big part of the purpose and meaning of life too. Christians are called to work and play, and sometimes our work feels like play and sometimes our play feels like work (as our new skiers learned this year!). As you know, this is a topic near and dear to my heart. One of my favorite quotes from my doctoral dissertation on theology of play comes from Annie Dillard, who puts it this way masterfully:
"We are here to witness the creation and to abet it. We are here to notice each thing so each thing gets noticed. Together we notice not only each mountain shadow and each stone on the beach but, especially, we notice the beautiful faces and complex natures of each other. We are here to bring to consciousness the beauty and power that are around us and to praise the people who are here with us. We witness our generation and our times. We watch the weather. Otherwise, creation would be playing to an empty house."
Keep on keeping on.