Pastors' Blog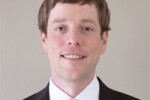 Dear friends,
It's that time of year again when we are supposed to slow down and ponder the Reason for the Season. The other night during Youth Group, I spoke with our students about how busy we tend to get during the Advent and Christmas seasons. For Youth Group, this busyness involves mission projects and parties and stuffing college care packages. Most recently, we hosted our 72nd Christmas Party for the Blind. A few years ago when the group who organized this party told us they were closing, our Youth Committee bravely stepped in and decided to take the reins entirely. Since then, the Party for the Blind has been a FPC Team Effort with numerous staff and volunteers serving a variety of roles. Our Youth Music Program provides musical entertainment alongside our youth and families who host the party by welcoming guests, serving the meal, refilling drinks, and doing all those small acts of kindness that entail good quality hospitality.
At this year's party, I was particularly proud of a handful of older students for doing something really meaningful. After dinner was served and all the desserts distributed, it was time for our youth to partake in the meal. Before I knew it, without any prodding or nudging, I noticed some of our older students choosing to sit with our guests who are blind. It was a beautiful moment. They took a risk. Instead of sitting with their friends, they took a risk by simply filling an empty seat at some of our guests' tables. When you think about it, it's usually that first step (that pesky, simple first step) that is usually the hardest, and these students stepped out and put their faith in to action. I admire the courage and leadership they showed by quietly modeling Christian love for all of us. You see, Christian love does not just serve up a meal to the poor and unfortunate among us but, instead, dwells in their midst…and dwells not from a high and mighty position, but dwells as equals. Furthermore, it is important to note that things like this rarely happen out of thin air. The commonality I saw in these older students was that they all are very active in our many youth activities, youth mission projects, and most had been on at least one mission trip if not multiple mission trips.
There are important moments in our lives when change happens overnight. There are, also, important times in our lives when change happens over months and years of practice and keeping at it.
These older youth, probably unknowingly, were putting into action all those things they have been learning over the years. They were welcoming, humble, and willing to risk failure because they trusted that with Christ, anything is possible. It's what we teach in Sunday School, in Confirmation Class, in Sunday evening Youth Group, at Wednesday night Bible Study, on Mission Trips, etc., and it is always a priceless gift to get to see our youth put these lessons of love and compassion into action in our midst.
With all that said, I must offer up a heartfelt "Thank you!" to all of you who are current or former Sunday School teachers, youth sponsors, trip sponsors, and more: THANK YOU for taking the time to make an impact in the life of young people. Ministry with youth requires thick skin because we often do not get to see the results firsthand, but when we are given brief grace-filled moments along the way – as I've written about here – we can celebrate these small victories together as a church family!
Keep on keeping on.