Fellowship Dinner Groups
Please click HERE to get to the Mission Mondays
page as linked in Penn Street email. Sorry for inconvenience.
Following is Fellowship Dinner Groups information...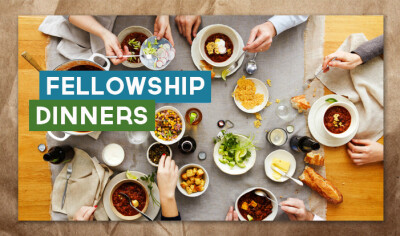 Next Session Now Registering: March - June
Fellowship Dinner Groups are small groups offering a fun and casual way to get to know people in the FPC community. We offer two sessions of these dinner groups each year. The next session will be March-June. We are now accepting sign-ups for this session.
You may sign up as an individual, couple, or family. You will be placed in a Fellowship Group of 6-10 people to gather for meals about four times during the 6-month period. Groups then plan their meals together: Sunday brunch or pizza night, at a member's home or at a restaurant. The goal is fellowship and the meal is the means!
Sign up below or by contacting Ruth Peterson in the church office (817.335.1231). Deadline to sign up is March 1. After we receive your form, you will be contacted about your group placement.
Sign Up for Fellowship Dinner Groups